5 Raisons D'Opter Pour Une Infrastructure Convergente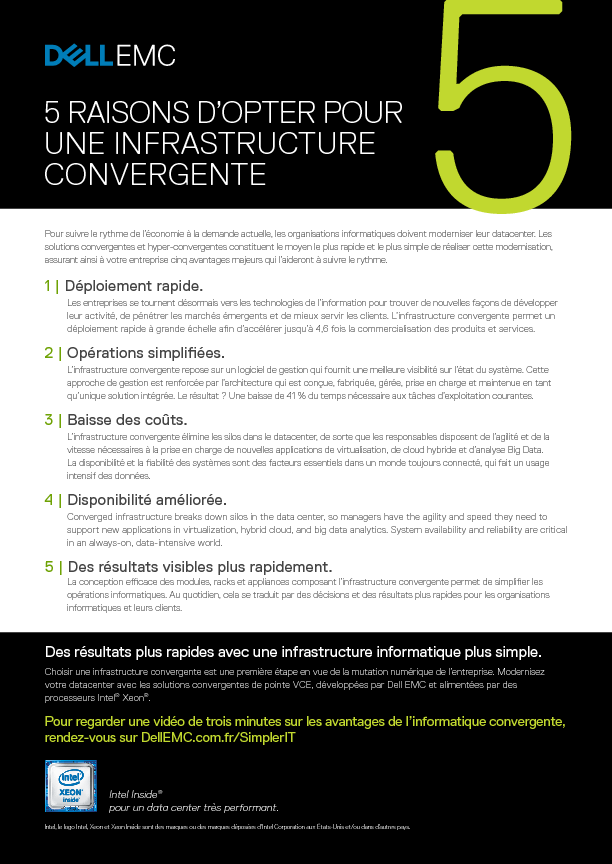 Pour suivre le rythme de l'économie à la demande actuelle, les organisations informatiques doivent moderniser leur datacenter. Les solutions convergentes et hyper-convergentes constituent le moyen le plus rapide et le plus simple de réaliser cette modernisation, assurant ainsi à votre entreprise cinq avantages majeurs qui l'aideront à suivre le rythme.
View e-paper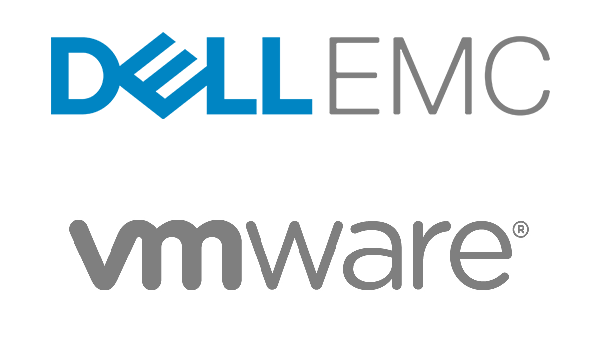 Date: 19 January 2017, 23:00 pm | Provider: DellEMC and VMware | Size: 483 KB | Language: French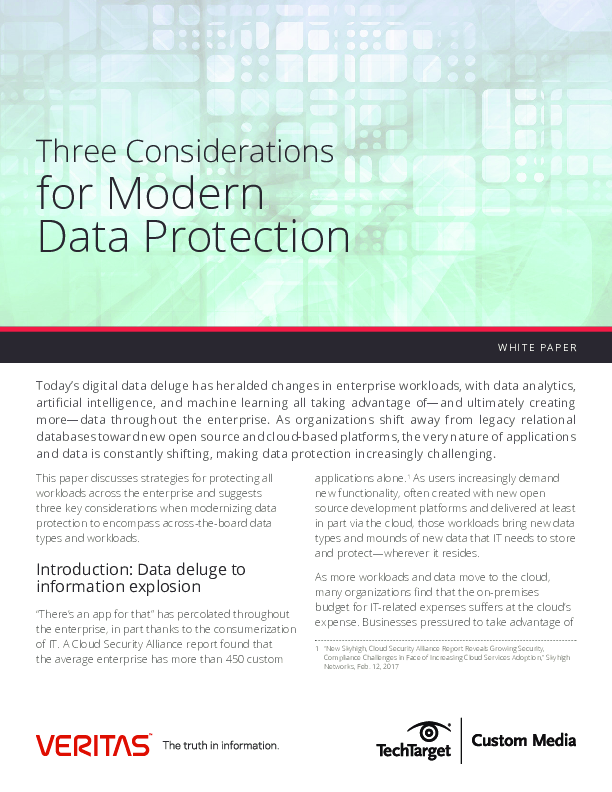 Exclusive Whitepaper
Three Considerations for Modern Data Protection
Today's digital data deluge has heralded changes in enterprise workloads, with data analytics,...