AWS Big Data - Große Datenmengen kostengünstig konsolidieren und schnell auswerten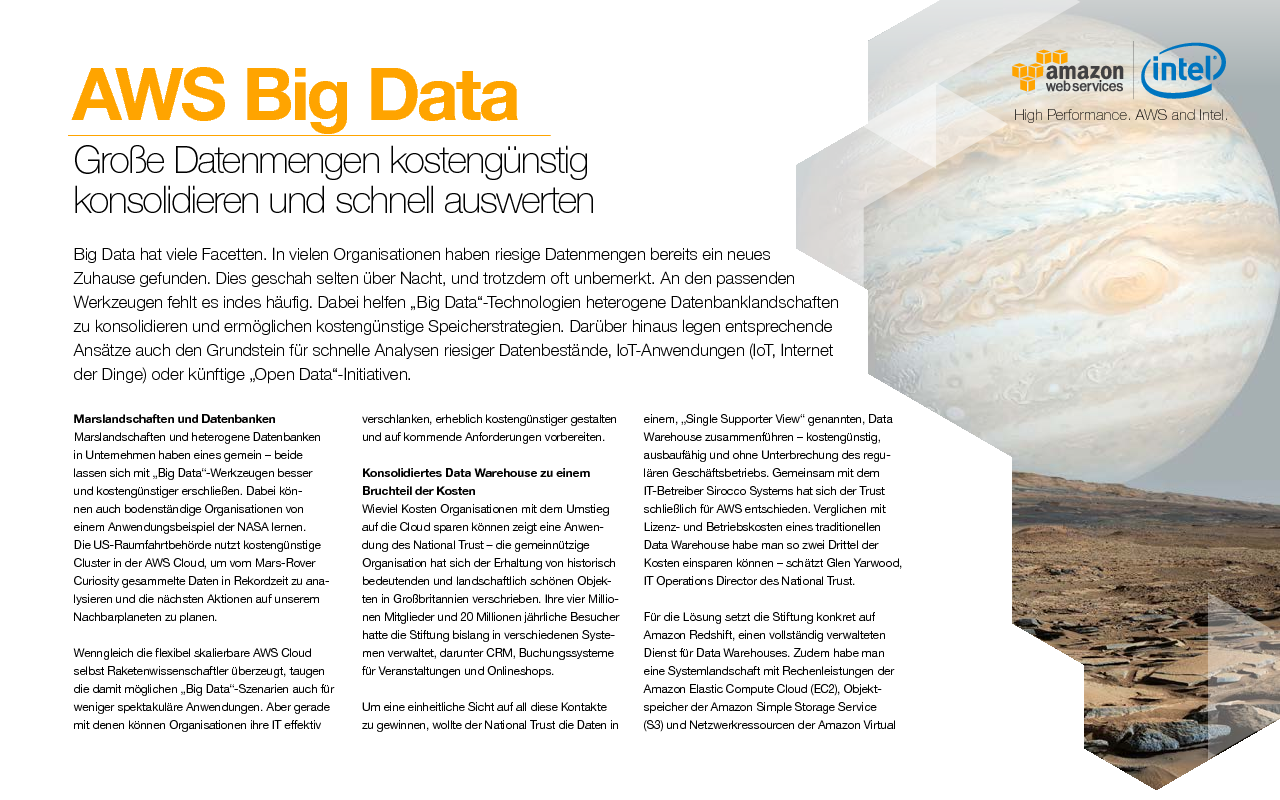 Big Data hat viele Facetten. In vielen Organisationen haben riesige Datenmengen bereits ein neues Zuhause gefunden. Dies geschah selten über Nacht, und trotzdem oft unbemerkt. An den passenden Werkzeugen fehlt es indes häufig. Dabei helfen "Big Data"-Technologien heterogene Datenbanklandschaften zu konsolidieren und ermöglichen kostengünstige Speicherstrategien. Darüber hinaus legen entsprechende Ansätze auch den Grundstein für schnelle Analysen riesiger Datenbestände, IoT-Anwendungen (IoT, Internet der Dinge) oder künftige "Open Data"-Initiativen.
View whitepaper

Date: 1 December 2016, 23:00 pm | Provider: Amazon Web Services Germany GmbH | Size: 289 KB | Language: German

Exclusive Whitepaper
Data Protection in a Multi-Cloud World. Global Data Protection Index: EMEA Results for Cloud Infrastructure
Read this infographic to learn how organizations can enhance the protection and security of...