Becoming a Customer-Obsessed Marketing Leader to Win: Fresh Insights for CMOs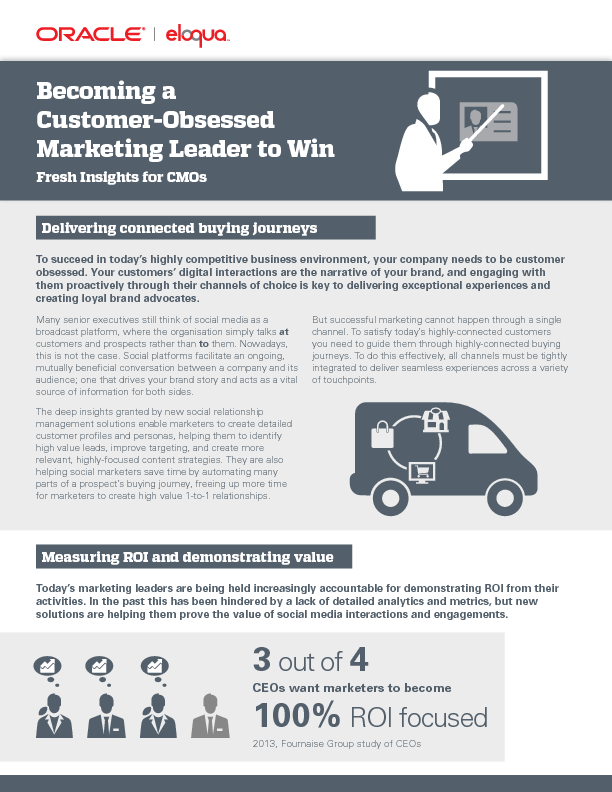 To succeed in today's highly competitive business environment, your company needs to be customer obsessed. Your customers' digital interactions are the narrative of your brand, and engaging with them proactively through their channels of choice is key to delivering exceptional experiences and creating loyal brand advocates.
Download this paper to learn how to deliver connected buying journeys to your customers.
View Whitepaper
Provider: Oracle Corporation UK Ltd. | Size: 70.5 KB | Language: English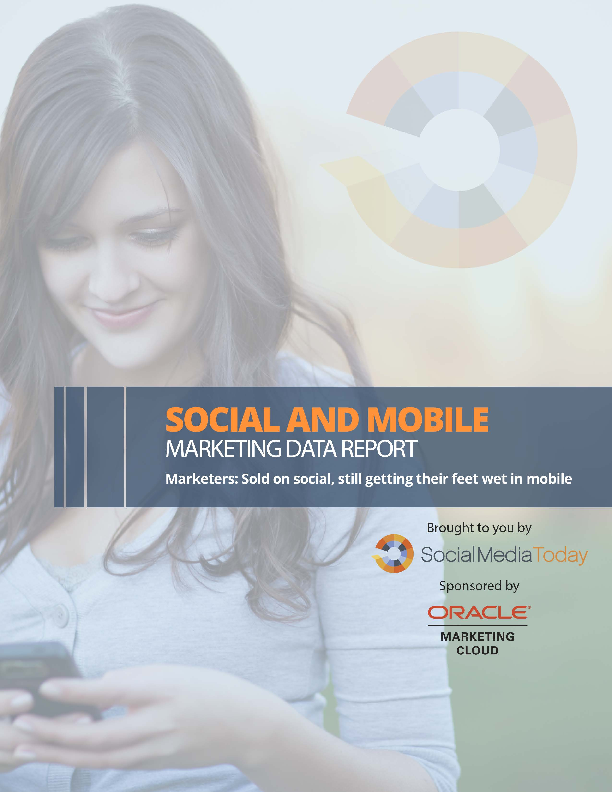 Featured content
Social and Mobile Marketing Data Report
Based on our research with Social Media Today we found that most marketers are comfortable with...