Out of Pocket: A Comprehensive Mobile Threat Assessment of 7 Million iOS and Android Apps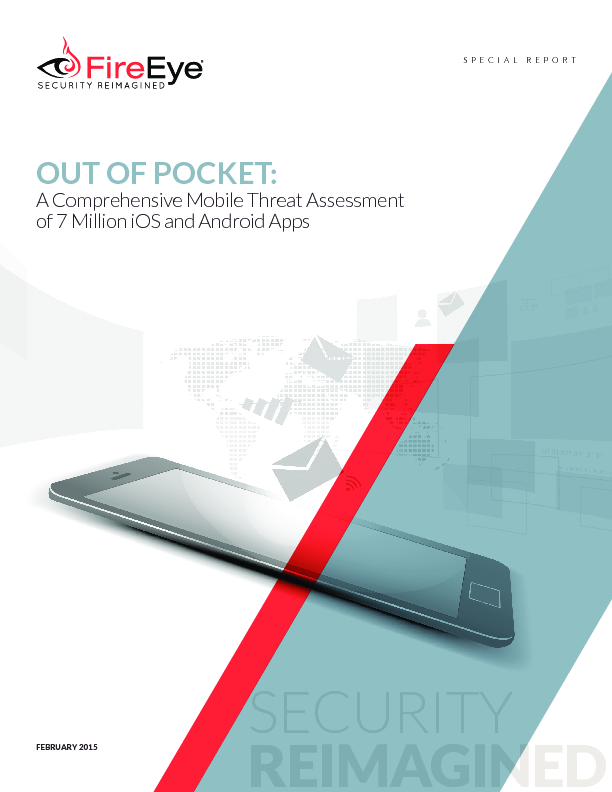 Mobile devices have become critical in today's digital workplace. But most organizations lack the security to ensure they, and the data they contain, are secure. Most security teams cannot fully account for—let alone monitor—the vast array of apps that have access to valuable corporate data.
Two main platforms dominate the mobile market today: Google's Android and Apple's iOS. FireEye researchers analyzed more than 7 million mobile apps on both platforms from January to October 2014.
Malware, Vulnerabilities, Enpublic Apps and Aggressive Adware have been identified as the threats for Android and IOS devices.
Read more, download the whitepaper now!
View whitepaper

Date: 12 August 2015, 12:45 pm | Provider: FireEye Inc. | Size: 3.09 MB | Language: English
Exclusive Whitepaper
The New Productive Workplace: Mobile Resource Strategy in Midsize Firms
For midsize firms around the world, those with 100–999 employees, mobile resources play a key...