APM Essentials - Licht im Dschungel der End User Experience-Lösungen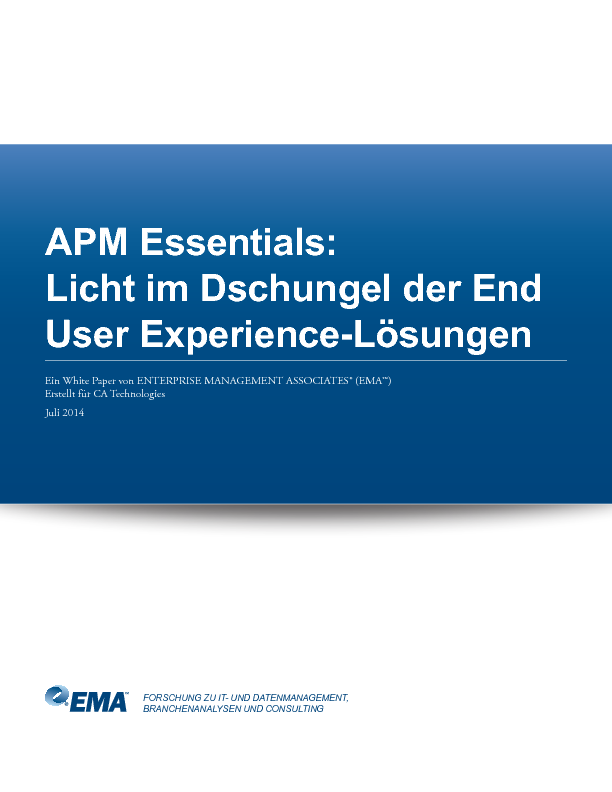 Die Begriffe "Application Performance Management" (APM) und "End User Experience Management" (EUE) werden verwendet, um ein breites Spektrum sehr unterschiedlicher Produkte und Technologien zu beschreiben. Zwar wird in der Branche viel über diese Themen gesprochen, es besteht jedoch auch ausnehmend viel Verwirrung über die Begriffe und ihre Bedeutungen. Weniger als 40 % der Unternehmen1 verwenden zurzeit kommerzielle Plattformen für das Anwendungsmanagement, und noch weniger sind davon überzeugt, dass ihre Anwendungsmanagementstrategien auf dem richtigen Weg sind.
Laden Sie das Whitepaper herunter um mehr zu erfahren.
View Whitepaper

Provider: CA Technologies | Size: 3.16 MB | Language: German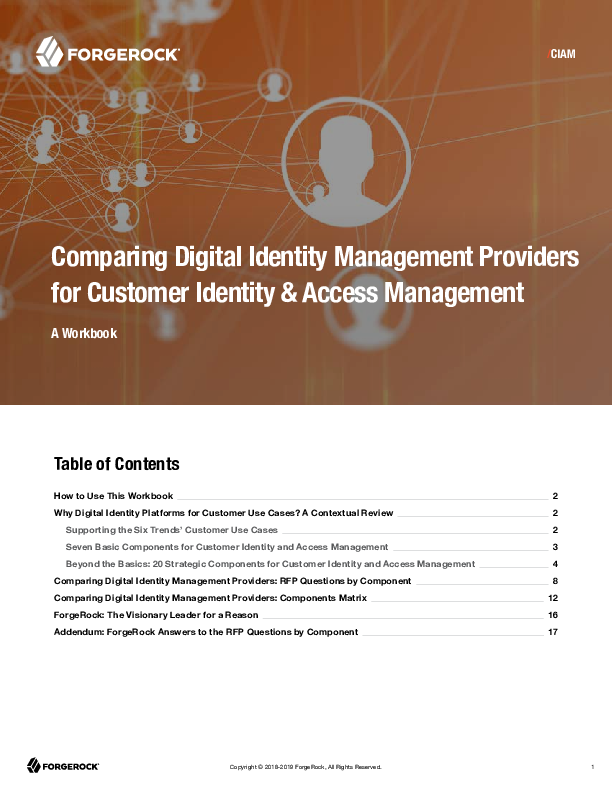 Featured content
Comparing Digital Identity Management Providers for CIAM: A Workbook and Guide
How do you choose the digital identity platform that is right for your organization? As the...