Cloud Integration Explained
Building ever greater integration to cloud based services is a trend that has been increasingly in evidence over the last few years. All sorts of businesses – not just those at the cutting edge of technology – are now looking to the cloud as the future of their networking needs. Indeed, many companies use cloud services for some functions without even realising that they do so. Any business that has a gmail or hotmail account, for example, is already taking advantage of the flexibility of remote data storage, which is essentially what the cloud is all about. With the right sort of security measures in place, cloud services don't just mean that businesses can operate more flexibly than ever before, but can do away with the cost of running their own servers. This means that the capital cost of the equipment is often saved along with the need to put in place one-off security measures. Once uploaded to the cloud, security costs are basically shared out by the hosting service, thus lowering overheads.

There are now three fundamental types of cloud service. The first of these, SaaS, emerged about ten years ago and provides business-enabled user applications off site from the business headquarters which, up until then, had been the usual model. Following the rapid success of SaaS, a new tier emerged called IaaS which brought virtualisation to shared data centres which achieved better use of resources meaning that more users were satisfied with download times, on average. The final tier is known as PaaS which has been developed for both single application use and integration between multiple applications. This middle-ware technology allows for the development of very advanced applications. Essentially, PaaS is IPA-ready and is set to cope with the changing cloud ecosystem over the next period. However, all three tiers work at doing the same thing. That is, providing a flexible and convenient approach to business networks which are required in the mobile age.
Date: 8 April 2015, 9:48 am
Das könnte Sie ebenfalls interessieren: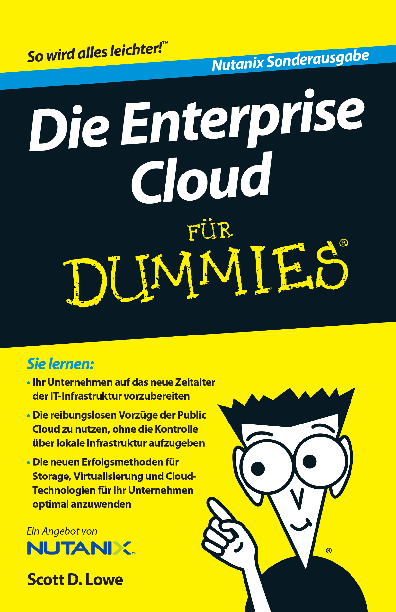 Exclusive white paper
Die Enterprise Cloud für Dummies
Wer nicht bereit ist, sich anzupassen, stirbt aus. Inzwischen wird der Evolutionsbegriff nicht la...